Summer ir here and it's time for June's Giveaway!
Το καλοκαίρι ήρθε και είναι ώρα για το διαγωνισμό του Ιουνίου!
This month's gift is offered by
Despoina and her Etsy shop babiesartroom.
Το δώρο αυτού του μήνα το προσφέρει η Δέσποινα από το
babiesartroom.
Despoina is giving away this

set of three nursery art prints

.
The lucky giveaway winner will choose the colors of these prints from a big variety of color schemes:
Η Δέσποινα προσφέρει αυτό το σ

ετ των τριών πινάκων για παιδικό δωμάτιο

. Ο νικητής ή η νικήτρια του διαγωνισμού θα διαλέξει τα χρώματα που προτιμά, από μια μεγάλη ποικιλία χρωματικών συνδυασμών:
Despoina lives in Thessaloniki, Greece. She is an architect interior design.
When she was pregnant in her first child and was trying to create the perfect space for her kid, she realized how difficult it was to create the perfect nursery room.
So, she began designing her own small works of art, with bright colors, clean lines and destinct shapes, perfect for the baby's first images and impressions.
Η Δέσποινα ζει στη Θεσσαλονίκη. Είναι αρχιτέκτων εσωτερικού χώρου.
Όταν ήταν έγκυος στο πρώτο της παιδί και προσπαθούσε να δημιουργήσει τον ιδανικό χώρο για το μωρό της, συνειδητοποίησε πόσο δύσκολο ήταν να δημιουργήσει το ιδανικό παιδικό δωμάτιο.
Έτσι, ξεκίνησε να σχεδιάζει τους δικούς της πίνακες, με φωτεινά χρώματα, καθαρές γραμμές και ξεκάθαρα σχήματα, ιδανικά για τις πρώτες εικόνες και εντυπώσεις του μωρού.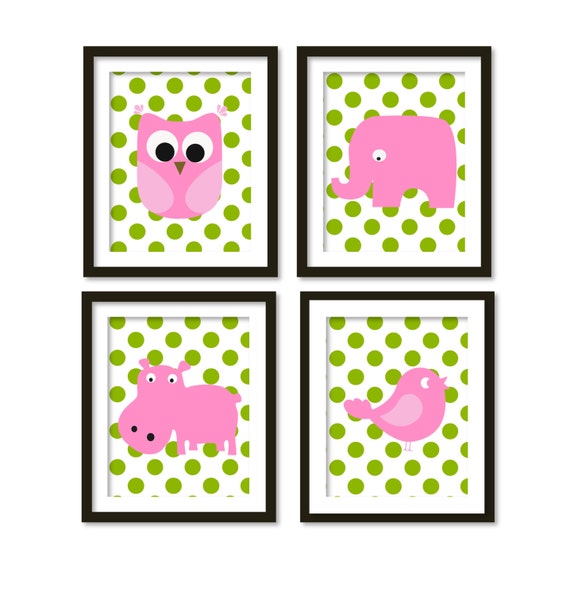 Owl, Hippo, Elephant, Bird on pink with green polka dots
Her prints with the animals on a color background will make any baby smile...
Οι πίνακες με τα ζωάκια και το χρωματιστό φόντο θα κάνουν κάθε μωρό να χαμογελάσει...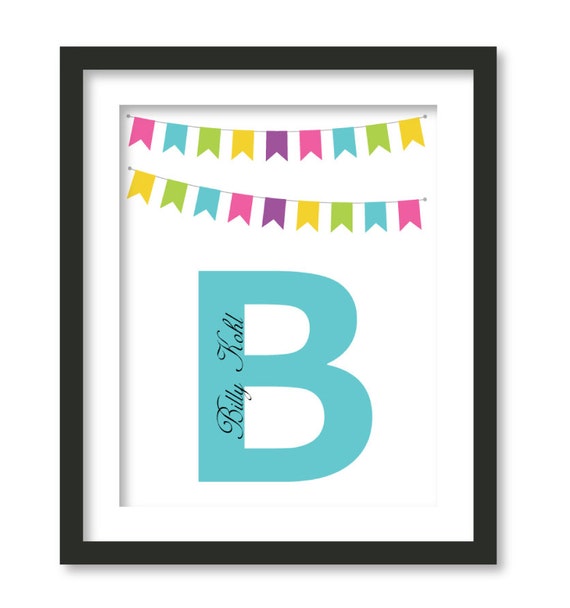 Personalized Name with colorful buntings flags
Very popular are her personalized prints, a perfect addition to a nursery of a newborn or a unique baby shower or birthday gift.
Πολύ δημοφιλείς είναι οι εξατομικευμένοι πίνακες με τα αρχικά, ιδανικοί για το βρεφικό δωμάτιο, ένα τέλειο δώρο για το νεογέννητο ή ως δώρο γενεθλίων.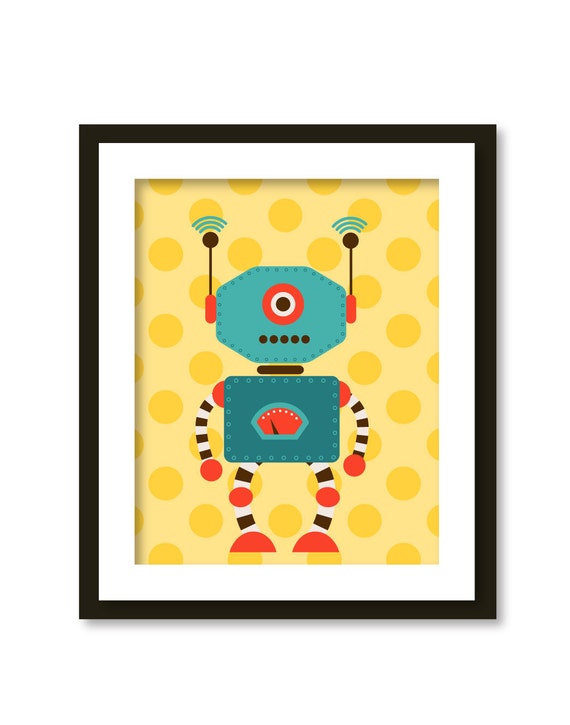 Boys art: Vintage Robot
Isn't this robot adorable?
Αυτό το ρομποτάκι δεν είναι αξιολάτρευτο;
All you have to do to enter this contest is leave a comment with your favorite item from
babiesartroom (and a valid e-mail address in order to contact you in case you win).
Then use the Rafflecopter below to validate your entry and unlock lots of easy extra entries too!
Το μόνο που πρέπει να κάνετε για να λάβετε μέρος σε αυτόν το διαγωνισμό είναι να γράψετε ένα σχόλιο με το αγαπημένο σας αντικείμενο από το
babiesartroom
(με ένα έγκυρο e-mail, ώστε να μπορέσουμε να επικοινωνήσουμε μαζί σας, αν είστε ο νικητής του Giveaway).
Μετά, χρησιμοποιήστε το Rafflecopter για να εισάγετε τη συμμετοχή σας και να ξεκλειδώσετε εύκολα έξτρα συμμετοχές!
a Rafflecopter giveaway
Best of luck to you all! I will announce the winner on the 20th of June.
Καλή τύχη σε όλους! Θα ανακοινώσω το νικητή στις 20 Ιουνίου.