My dear friends, it's time for May's giveaway!
Αγαπημένοι φίλοι, ήρθε η ώρα για το διαγωνισμό του Μαΐου!
To δώρο αυτού του μήνα το προσφέρει η Λία Οικονομίδου από το
MeandMamaCreations.
The giveaway winner will choose

one of these beautiful, colorful brooches

, all perfect for Spring!
Ο νικητής του διαγωνισμού θα μπορεί να επιλέξει

μία από αυτές τις υπέροχες χρωματιστές καρφίτσες

, ιδανικές για την Άνοιξη!
May Giveaway prize: You can choose one of these beautiful brooches
Lia lives in Thessaloniki, Greece. With her mother they make unique
jewelry, with various materials and techinques (crochet, felt, beads, polymeral clay, wire etc).
Η Λία ζει στη Θεσσαλονίκη. Μαζί με τη μητέρα της φτιάχνουν ιδιαίτερα κοσμήματα, με διάφορα υλικά και τεχνικές (βελονάκι, φελτ, χάντρες, πηλό, πλεγμένο σύρμα κ.α.).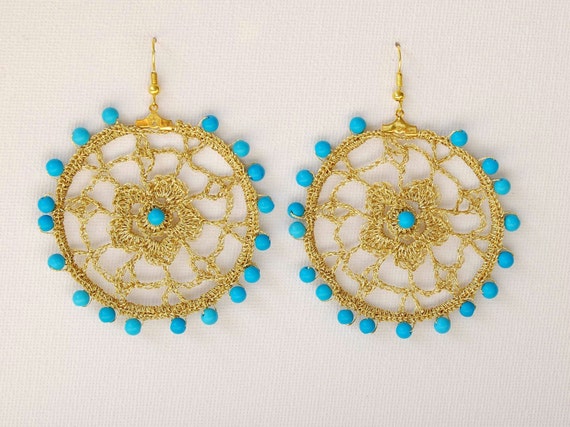 Gold Crochet Hoop Earrings
Their creations are characterized by vivid colors.
Όλες τους οι δημιουργίες έχουν ως κύριο χαρακτηριστικό τα έντονα χρώματα.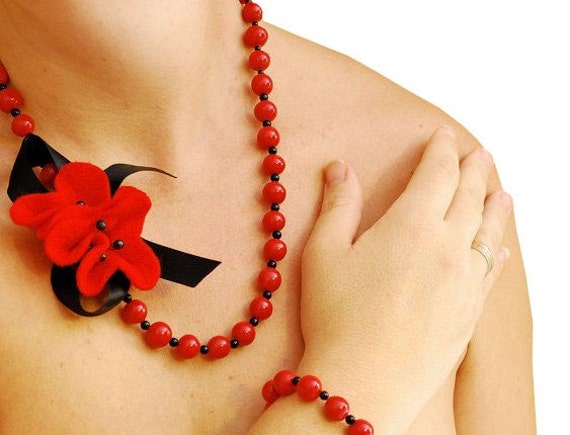 Red & Black jewelry set
I personaly find very beautiful the jewelries that are made with crocheted wire and crystals...
Προσωπικά, βρίσκω πολύ ιδιαίτερα τα κοσμήματα από πλεγμένο σύρμα και κρύσταλλα...
All you have to do to enter this contest is leave a comment with the brooch of your choise or your favorite item from
MeandMamaCreations (and a valid e-mail address in order to contact you in case you win). Then use the Rafflecopter below to validate your entry and unlock lots of easy extra entries too!
Το μόνο που πρέπει να κάνετε για να λάβετε μέρος σε αυτόν το διαγωνισμό είναι να γράψετε ένα σχόλιο με την καρφίτσα που σας αρέσει περισσότερο ή με το αγαπημένο σας αντικείμενο από το
MeandMamaCreations
(με ένα έγκυρο e-mail, ώστε να μπορέσουμε να επικοινωνήσουμε μαζί σας, αν είστε ο νικητής του Giveaway). Μετά, χρησιμοποιήστε το Rafflecopter για να εισάγετε τη συμμετοχή σας και να ξεκλειδώσετε εύκολα έξτρα συμμετοχές!
a Rafflecopter giveaway
Best of luck to you all! I will announce the winner on the 18th of May.
Καλή τύχη σε όλους! Θα ανακοινώσω το νικητή στις 18 Μαΐου.