Hello lovely people!
Γεια σας αγαπημένοι φίλοι!
I hope you had a great time this Easter for those who celebrated it! I am pretty sure most of us ate too much as we tend to do here in Greece! Well buckle up it's time to play again! This month's giveaway is sponsored from
Maya
from
Mayasfairytale
!
Ελπίζω να περάσατε καλά το Πάσχα! Είμαι σίγουρη ότι φάγατε πολύ όπως συνηθίζουμε εμείς οι Έλληνες!!! Λοιπόν αφήστε το φαΐ για τώρα και ετοιμαστείτε για διαγωνισμό! Αυτόν τον μήνα έχουμε διαγωνισμό από την
Maya
και το υπέροχο μαγαζί της
Mayasfairytale
.
Maya
is very talented and has an amazing variety of handmade accessories and jewels in her shop. She makes unique decoupage necklaces with vintage photos!
Η
Maya
είναι πολύ ταλαντούχα και έχει μία απίστευτη ποικιλία από χειροποίητα αξεσουάρ και κοσμήματα στο μαγαζί της. Φτιάχνει απίθανα κολιέ με παλιές φωτογραφίες!
She is also into felting! As she said to me the other day "I felt in love with felt!"
Επίσης ασχολείται και με την τεχνική του φελτ! Όπως μου είπε τις προάλλες, "Είμαι ερωτευμένη με το φελτ!"
Are you excited yet? Well, here's another thing to be excited about!
Maya
is giving away 2 of her amazing necklaces this month! How cool is that?
Ενθουσιαστήκατε? Που να ακούσετε και ότι η
Maya
δεν δίνει μόνο ένα δώρο, αλλά 2 από τα υπέροχα κολιέ της αυτό το μήνα!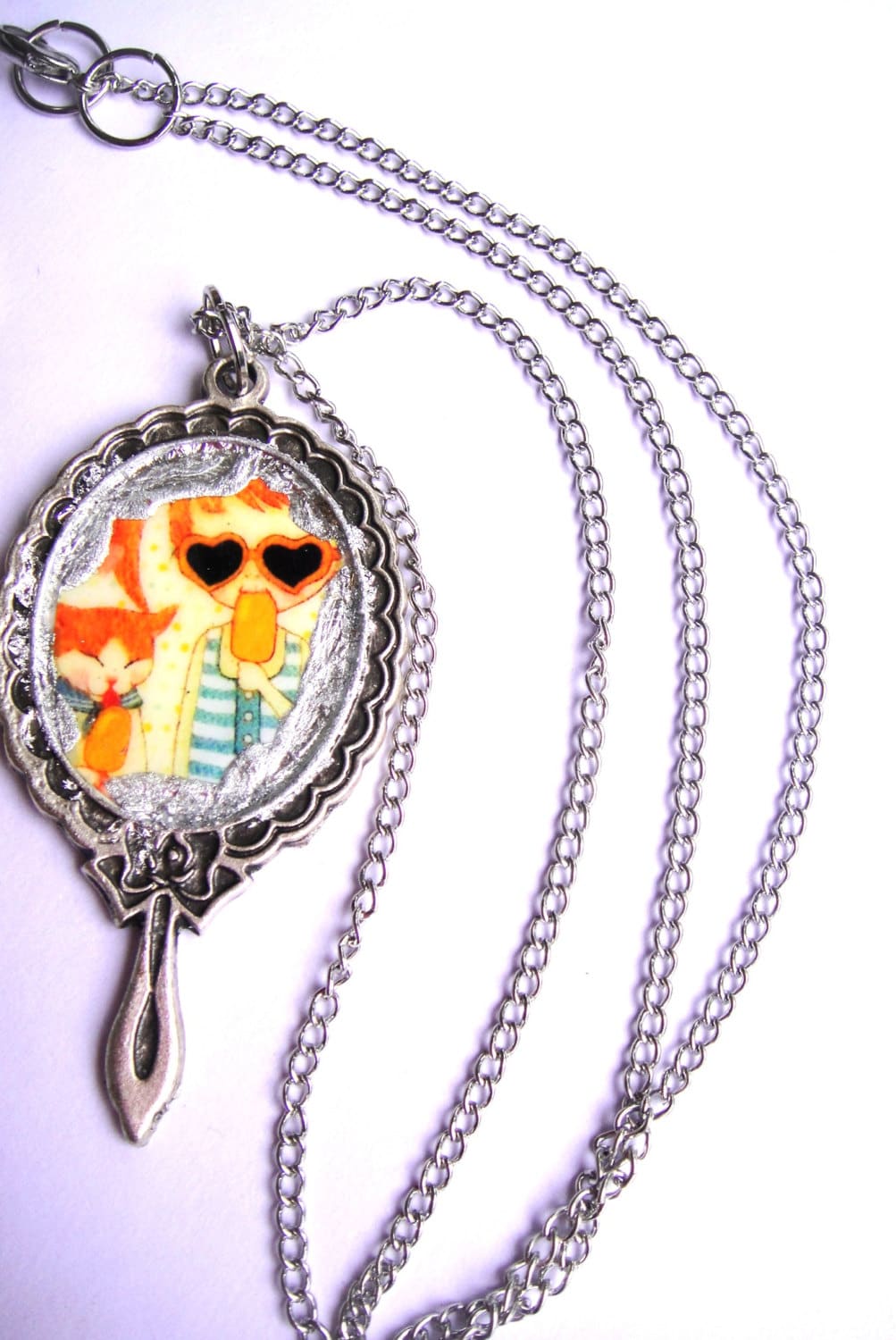 Don't they look fabulous? They add up to $56!!!
Δεν είναι φανταστικά; Συνολικά είναι δώρο αξίας $56!!!
All you have to do to enter this contest is leave a comment with your favorite item from
Mayasfairytale
. Then use the rafflecopter below to validate your entry and unlock lots of easy extra entries too!
Το μόνο που πρέπει να κάνετε για να λάβετε μέρος σε αυτό το διαγωνισμό είναι να γράψετε ένα σχόλιο με το αγαπημένο σας αντικείμενο από το
Mayasfairytale
. Μετά χρησιμοποιήστε το rafflecopter για να εισάγετε την συμμετοχή σας και να ξεκλειδώσετε πολύ εύκολες έξτρα συμμετοχές!
a Rafflecopter giveaway
Best of luck everybody! I'll announce the winners on the 22nd of may.
Καλή τύχη σε όλους! Οι νικητές θα ανακοινωθούν στις 22 Μαΐου.

See you then!
Τα λέμε τότε!

Akamatra