Hello lovely people!
Γεια σας αγαπημένοι φίλοι!
I am always happy to write these giveaways but today my joy is double since
Tatiana's
ILaboom
and is my personal favourite shop on etsy. Honestly, it's not that we're cousins or that she introduced me to etsy and changed my life (lol), but that she does have one of most amazing shops on etsy.
Πάντα χαίρομαι να γράφω αυτούς τους διαγωνισμούς αλλά σήμερα η χαρά μου είναι διπλή γιατί το
ILaboom
της
Τατιάνας
είναι το αγαπημένο μου μαγαζί στο etsy. Ειλικρινά δεν είναι μόνο ότι είμαστε ξαδέρφες και ότι έτσι έμαθα το etsy (χαχαχα), αλλά ότι όντως έχει ένα από τα πιο απίστευτα μαγαζιά στο etsy.
It didn't hit me as a surprise that etsy decided to make her a
featured seller
on the etsy blog too.
Δεν ξαφνιάστηκα καθόλου όταν το blog του etsy της πήρε
συνέντευξη
και την παρουσίασε στη πρώτη σελίδα του.
She makes these amazing whimsical shadow boxes and dioramas and as soon as you see them, you're hooked. She has invented those small time machines that travel you back to the happiest moment of your childhood.
Φτιάχνει αυτά τα υπέροχα και ιδιαίτερα κουτάκια σκιών τα οποία σε μαγνητίζουν μόλις τα δεις! Έχει εφεύρει αυτές τις μικροσκοπικές μηχανές του χρόνου που σε ταξιδεύουν πίσω στην πιο ευτυχισμένη στιγμή της παιδικής σου ηλικίας.
Whether you like a light box with a woodland story, or a cottage garden theme, those delightful home decorations can be such an imagination trigger for you kids and yourself!
Ανεξάρτητα από το αν σας αρέσει ένα light box με ιστορία του δάσους ή με ένα θέμα από τον αγρό και τον κήπο, αυτά τα υπέροχα διακοσμητικά είναι σίγουρο ότι θα ενεργοποιήσουν την φαντασία των παιδιών σας και τη δική σας!
This month, Tatiana is giving away the wonderful diorama you see below. Isn't this the cutest?
Αυτό το μήνα η Τατιάνα χαρίζει αυτό το υπέροχο κουτί diorama που βλέπετε παρακάτω. Δεν είναι χαριτωμένο?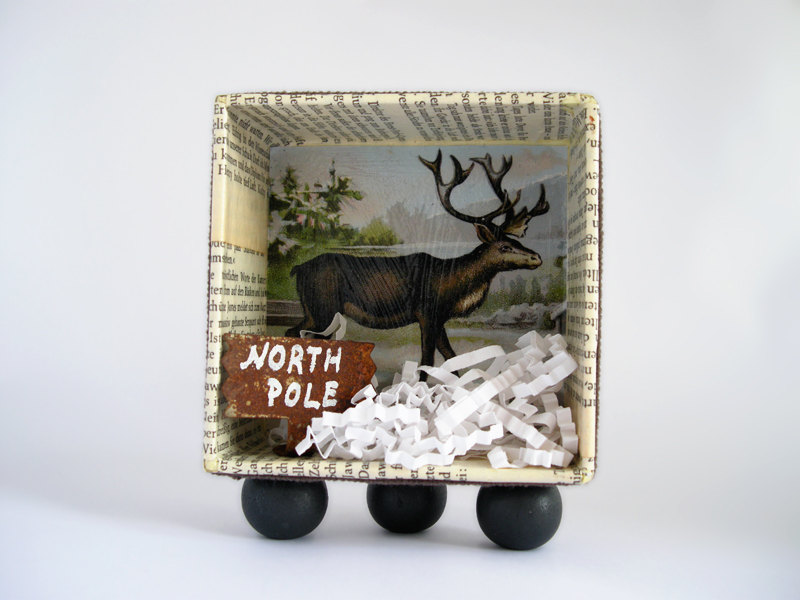 All you have to do to enter this contest is leave a comment with your favorite item from
ILaboom
. Then use the rafflecopter below to validate your entry and unlock lots of easy extra entries too!
Το μόνο που πρέπει να κάνετε για να λάβετε μέρος σε αυτό το διαγωνισμό είναι να γράψετε ένα σχόλιο με το αγαπημένο σας αντικείμενο από το
ILaboom
. Μετά χρησιμοποιήστε το rafflecopter για να εισάγετε την συμμετοχή σας και να ξεκλειδώσετε πολύ εύκολες έξτρα συμμετοχές!
Best of luck everybody! I'll announce the winner on the 21rst of April.
Καλή τύχη σε όλους! Ο νικητής θα ανακοινωθεί την 21η του Απρίλη.

See you then!
Τα λέμε τότε!

Akamatra